Providing Expert
Mortgage Advice in Hexham
Need a mortgage broker in Hexham? You've come to the right place! Our team of professional mortgage advisors in Hexham has the skills and expertise to support you every step of the way. We recognize that getting a mortgage can be intimidating, but our top priority is to offer empathetic guidance and overcome any hurdles, resulting in a hassle-free process.
Speak to an Advisor - It's Free!
All of our Customers Receive a
Free Mortgage Appointment!
Opting for us as your mortgage broker in Hexham provides you with access to an extensive range of mortgage products and a broad panel of lenders. We believe in being responsive and ensuring that our clients receive accurate answers to their queries. You can easily book an appointment online or give us a call, as we're available seven days a week to serve you. Our top priority is providing a stress-free and straightforward service, and our many positive customer reviews demonstrate our commitment to excellent service.
Our Reviews
Popular Mortgage Scenarios in Hexham
Our Customers Love Us
5.00 Rating16 Reviews
Paul
Professional service that was friendly and problem free - could not be faulted and is highly recommended for later life financial services.
3 months ago
Sikandar
Matt has been amazing. He not only found me the cheapest mortgage but also made sure that the offer is secured quickly. He remained in close contact advising me at every step of the process. He also helped me in negotiations with the vendor's...
8 months ago
Anonymous
Helped us to find a reasonable deal but also requested a better one when the lender reduced their rates
9 months ago
Steven
Fantastic service and had our mortgage approved within a week of our first call! Chris and Jo were a pleasure to deal with and available to chat at a moment's notice, even at weekends. The process was incredibly smooth and any recommended parties...
10 months ago
Grace
Matt gave us really good advise, which helped to give us the confidence to proceed with purchasing our first home. Once we had an offer in we were quickly shown the best mortgages to apply for, life insurance/critical illness insurance, and we were...
1 year ago
Lois
Brilliant service as always. Thank you guys 🙏 🏡
1 year ago
Anonymous
Both Jason and Chole were very helpful in helping me and my partner secure a mortgage despite having trouble getting one in the past.
2 years ago
Michael
Great response and very friendly service. Very helpful.
2 years ago
Jacqueline
My experience with this company has been great and I highly recommend them. From the initial stages through to getting the offer, everyone I spoke with was informative, professional and friendly. Tom and Jonathan really helped with the initial...
2 years ago
Sunna
I have spoke to Arron today, I have received excellent customer service. He listened me carefully and answered all my questions promptly!! Good adviser.
2 years ago
Lydia
Amazing! UK moneyman were there every step of the way. Making sure I understood everything and taking the stress out of buying your first house. They were very responsive to emails, calls and gave excellent customer service. 10/10 could not fault...
2 years ago
Kevin
All staff, very efficient,communication excellent and found us a great deal on our mortgage as my credit rating wasn't great.Thankyou very much Leo and Newcastle moneyman.
4 years ago
david
Being self employed it was hard to get a mortgage!but thanks to Newcastle money man I've got one !!!thanks again would definitely recommend them!👍
4 years ago
Harley
Professional service from start to finish. Very helpful with all of the questions I was throwing at them also. Would recommend 100% and we feel we for the prefect product mortgage for us. Thank you guys!
4 years ago
Darla
Great advice from start to finish. I had only dealt with a Broker via Estate Agents before so it was a little different to do everything over the phone but much better really because I was able to speak to someone late into the evening after I had...
4 years ago
Darla
we just used this mortgage brokers for a mortgage on our new house. right from the initial phone call, the service received was very swift and carried out by professional yet very caring people. they made sure that every detail was done to the...
4 years ago
Our Simple 4-Step Process
Book Online
We've made it easy to book your free appointment at our mortgage broker in Hexham with our online process.

Just select your preferred date and time, and one of our expert mortgage advisors in Hexham will be ready to discuss your requirements and evaluate your affordability.
Free Mortgage Apppointment
Your mortgage advisor in Hexham will provide you with an Agreement in Principle within 24 hours at your appointment.

Based on this, they will look for a mortgage product that meets your requirements and present you with several options to choose from.
Finding a Suitable Product
Once the most appropriate mortgage product has been found, our team will manage the application process with precision and efficiency.

We'll keep you in the loop at all times and respond to any queries you might have.
Submit Your Application
We will send your mortgage application to the lender and collaborate with them to get it approved after it is completed.

Our team will guarantee that the process is completed quickly and efficiently, allowing you to obtain the keys to your new home as soon as possible.
Reasons to Choose us
Free Appointment in Hexham
Need guidance on mortgages, insurance, or equity release in Newcastle and Ashington? Our mortgage advisors in Newcastle and Hexham are available for a complimentary appointment that can be easily scheduled online. We're here to help seven days a week and will happily answer any questions you may have.
Search 1000s of products
When it comes to getting mortgage advice in Hexham, the traditional route of going to a bank's advisor may not always be the best option. Why limit yourself to one lender's products when you can work with a mortgage broker in Newcastle and Hexham who has access to multiple lenders? Our team can help you explore your options and find a mortgage product that fits your unique situation.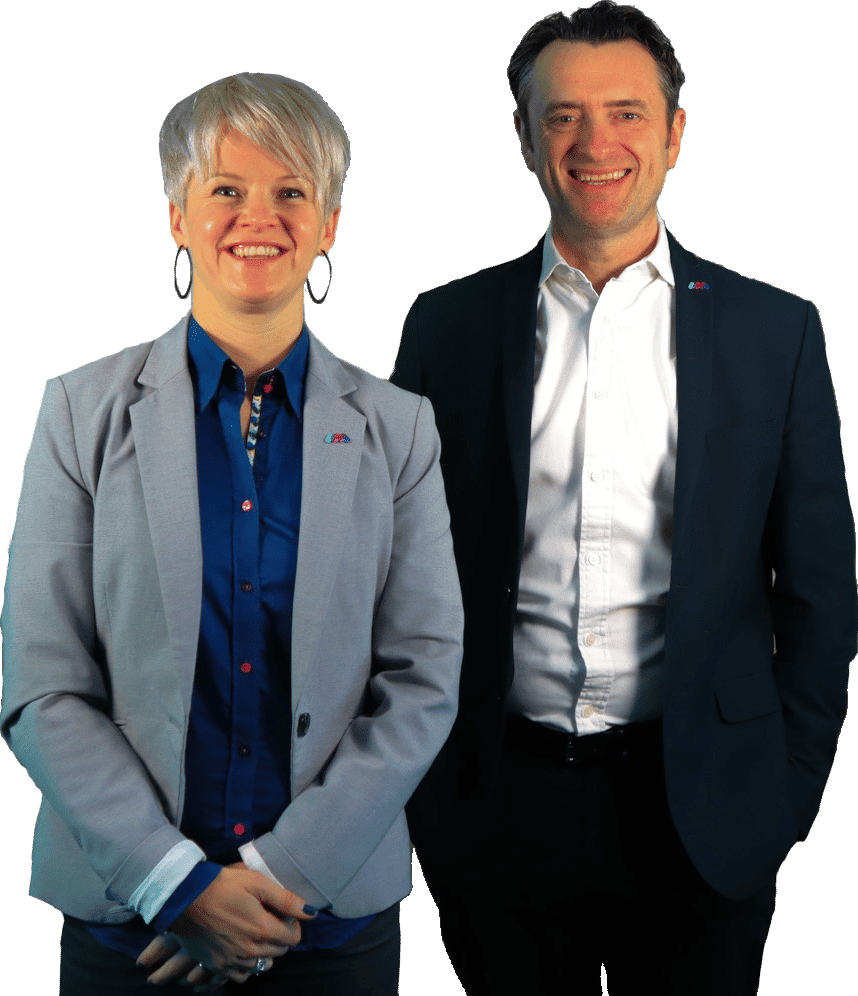 Common Mortgage Questions in Hexham
How much deposit do I need for a mortgage in Hexham?
The minimum deposit required when purchasing a house in Hexham with a high street lender is typically 5%, but it could be higher if the buyer has had prior credit issues.
How long does the mortgage process take in Hexham?
Our free consultation will usually last around an hour or so. Our mortgage advisors in Hexham are able to turn round an agreement in principle within 24 hours of your appointment. A formal mortgage offer will on average take about three weeks. Before you know it you will have your mortgage secured in Hexham.
What documents will I need to give my lender in Hexham?
You'll find that the lenders will usually want to see three payslips from an employee to prove their income and the latest 2 years' accounts for Self Employed applicants. You will also need to provide the lender with proof of ID, address and 3 months' bank statements before they will accept you for a mortgage in Hexham.
Can I get a second mortgage in Hexham?
You may have the option to get a second mortgage on your home in Hebburn for something like debt consolidation or home improvements. It may also be possible for you to take out a mortgage on a second property if you're looking to potentially use it for yourself, a family member, a holiday home or a Buy to Let.

If you require the help of a specialist mortgage advisor in Hexham, we are more than happy to have a chat about your options for a second mortgage.
How does the process work in Hexham?
As your mortgage broker in Hexham, we will carry out a Fact Find with you to establish your personal & financial needs before we recommend the most suitable mortgage for your circumstances. A credit check will then be required for you to obtain an Agreement in Principle.

Once you have provided all the relevant documentation and a valuation of the property has been undertaken, you can then be issued a formal mortgage offer.
When should I obtain an Agreement in Principle in Hexham?
We would highly suggest that you obtain an Agreement in Principle before you begin viewing a potential new home in Hexham. At the very latest you should try to obtain one prior to making any offers to help with your bargaining position.
We Search 1000s of Mortgages in Hexham