Club Benefits
Made to simplify your mortgage life
24/7 Monitoring
No matter the time, the place and how far into your term you are. You will be able to compare 1000s of great mortgage deals.
Personal Dashboard
There is no easier way to manage your mortgage. You dashboard will include everything you need to know.
Personalised Report
Every month you will get an update straight to your inbox. We will crunch the numbers to let you know if you are on the best deal.
Mobile App
Monitor your mortgage from the palm of your hand or on desktop. You will never miss an opportunity to save.
Live Property Valuation
Review the value of your property, 24/7. You will always know how much your property is worth.
Challenge your
Mortgage Everyday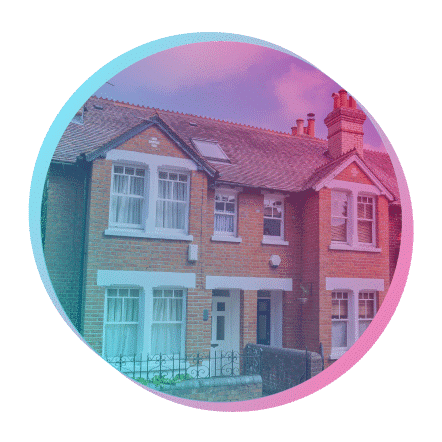 The Value of Your Home
Property values are ever-changing.
The Mortgage Club allows you to access the up-to-date value of your home as and when it changes, so you're always in the know.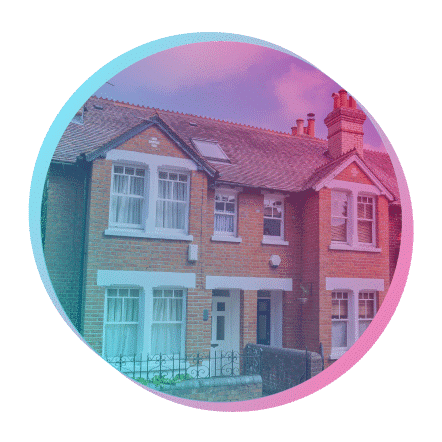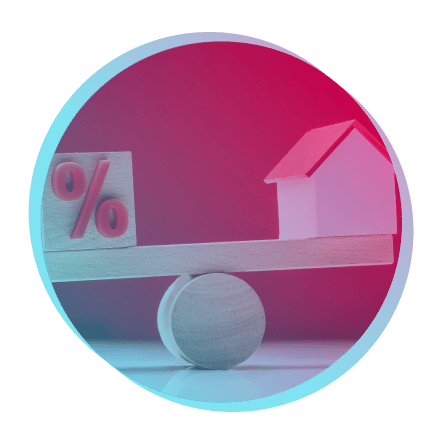 Your outstanding mortgage balance
The Mortgage Club keeps track of the equity in your home.
With every monthly payment you make, you could qualify for a cheaper deal. The Mortgage Club knows how much you have left to repay, and takes it into consideration 24/7 to see if you can get a better deal.
100 Other Factors
So much affects your mortgage, from your age, your length of employment, to new offices being built in your area.
The Mortgage Club takes all these into account when searching for mortgage savings.
10,000 Other Mortgage Products
The Mortgage Club challenges your deal against the WHOLE market.
The Mortgage Club knows as and when any and all products are added and removed, and checks them instantly to see if you can save.
The Mortgage Club FAQs
How does The Mortgage Club know I'm on the best deal?
The Mortgage Club is powered by Dashly, an innovative platform that uses a combination of the information you provide, various algorithms and real-time data to monitor your mortgage. By signing up, you can make sure that you are on the most suitable mortgage deal, no matter how far into your term you are, free of charge!
Is The Mortgage Club really free?
Yes, joining The Mortgage Club really is free! Users can benefit from being able to monitor their mortgage(s) at any time, with no cost to them. If a better deal does become available, a member of our team will be in touch to book your free mortgage appointment. Should you take up our recommendation for a remortgage or product transfer, some fees may apply. All of these costs will be outlined to you during your free mortgage appointment.
Can I monitor more than one mortgage?
Yes, this is possible! Simply create your account & then when you need to add another mortgage, click on "mortgages", then click "+ Add New Mortgage" & run through the necessary steps. If you remortgage or product transfer with us, your dedicated case handler will help you to update your dashboard to reflect the new deal.
What do I need to sign up to The Mortgage Club?
Creating a profile on The Mortgage Club is quick & easy! Everything you will need to set up your account will be found on your most recent mortgage statement or the Key Facts document you received when you took out your current mortgage. This includes loan amount, term details and monthly payments.
What is Dashly?
Dashly is the platform that allows you to monitor your mortgage. In partnering with Dashly and creating The Mortgage Club, we aim to further the customer experience by allowing you to track your mortgage & property value at any time, 24/7. Dashly is a secure platform that does not impact your credit score & can only be accessed by you or your mortgage broker.
Our Customers Love Us
5.00 Rating16 Reviews
Paul
Professional service that was friendly and problem free - could not be faulted and is highly recommended for later life financial services.
3 months ago
Sikandar
Matt has been amazing. He not only found me the cheapest mortgage but also made sure that the offer is secured quickly. He remained in close contact advising me at every step of the process. He also helped me in negotiations with the vendor's...
8 months ago
Anonymous
Helped us to find a reasonable deal but also requested a better one when the lender reduced their rates
9 months ago
Steven
Fantastic service and had our mortgage approved within a week of our first call! Chris and Jo were a pleasure to deal with and available to chat at a moment's notice, even at weekends. The process was incredibly smooth and any recommended parties...
10 months ago
Grace
Matt gave us really good advise, which helped to give us the confidence to proceed with purchasing our first home. Once we had an offer in we were quickly shown the best mortgages to apply for, life insurance/critical illness insurance, and we were...
1 year ago
Lois
Brilliant service as always. Thank you guys 🙏 🏡
1 year ago
Anonymous
Both Jason and Chole were very helpful in helping me and my partner secure a mortgage despite having trouble getting one in the past.
2 years ago
Michael
Great response and very friendly service. Very helpful.
2 years ago
Jacqueline
My experience with this company has been great and I highly recommend them. From the initial stages through to getting the offer, everyone I spoke with was informative, professional and friendly. Tom and Jonathan really helped with the initial...
2 years ago
Sunna
I have spoke to Arron today, I have received excellent customer service. He listened me carefully and answered all my questions promptly!! Good adviser.
2 years ago
Lydia
Amazing! UK moneyman were there every step of the way. Making sure I understood everything and taking the stress out of buying your first house. They were very responsive to emails, calls and gave excellent customer service. 10/10 could not fault...
2 years ago
Kevin
All staff, very efficient,communication excellent and found us a great deal on our mortgage as my credit rating wasn't great.Thankyou very much Leo and Newcastle moneyman.
4 years ago
david
Being self employed it was hard to get a mortgage!but thanks to Newcastle money man I've got one !!!thanks again would definitely recommend them!👍
4 years ago
Harley
Professional service from start to finish. Very helpful with all of the questions I was throwing at them also. Would recommend 100% and we feel we for the prefect product mortgage for us. Thank you guys!
4 years ago
Darla
Great advice from start to finish. I had only dealt with a Broker via Estate Agents before so it was a little different to do everything over the phone but much better really because I was able to speak to someone late into the evening after I had...
4 years ago
Darla
we just used this mortgage brokers for a mortgage on our new house. right from the initial phone call, the service received was very swift and carried out by professional yet very caring people. they made sure that every detail was done to the...
4 years ago
Monitoring the entire market 24/7