Providing expert
mortgage advice

in Whitley Bay

Our aim is to support you throughout your mortgage journey, from your initial inquiry to securing the best deal that fits your financial and personal circumstances. Once we have identified the ideal mortgage package, we will proceed to prepare your application.

With over 20 years of experience, we have assisted a diverse range of clients, including first-time buyers, home movers, local landlords, and self-employed individuals. This has provided us with valuable insights into the nuances of different mortgage types and the intricate challenges that may arise. We pride ourselves on tackling complex cases and striving to secure the most favourable mortgage offer for you.

Book Online
All of our customers receive a
free mortgage appointment

!

Our priority is to simplify the home buying process and make it as effortless as possible for you. Our team achieves this by meticulously breaking down every aspect of each stage of the process. Our Mortgage Advisors in Whitley Bay possess extensive knowledge and expertise and are dedicated to helping you navigate the mortgage journey.

All you need to do is reach out to our team via phone or by booking a complimentary mortgage appointment online. We take pleasure in assisting a diverse range of buyers, and regardless of your situation, our goal is to guide you through the mortgage process with ease.

Our Reviews
Popular Mortgage Scenarios in Whitley Bay
Our Customers Love Us
5.00 Rating16 Reviews
Paul
Professional service that was friendly and problem free - could not be faulted and is highly recommended for later life financial services.
4 weeks ago
Sikandar
Matt has been amazing. He not only found me the cheapest mortgage but also made sure that the offer is secured quickly. He remained in close contact advising me at every step of the process. He also helped me in negotiations with the vendor's...
5 months ago
Anonymous
Helped us to find a reasonable deal but also requested a better one when the lender reduced their rates
7 months ago
Steven
Fantastic service and had our mortgage approved within a week of our first call! Chris and Jo were a pleasure to deal with and available to chat at a moment's notice, even at weekends. The process was incredibly smooth and any recommended parties...
7 months ago
Grace
Matt gave us really good advise, which helped to give us the confidence to proceed with purchasing our first home. Once we had an offer in we were quickly shown the best mortgages to apply for, life insurance/critical illness insurance, and we were...
1 year ago
Lois
Brilliant service as always. Thank you guys 🙏 🏡
1 year ago
Anonymous
Both Jason and Chole were very helpful in helping me and my partner secure a mortgage despite having trouble getting one in the past.
1 year ago
Michael
Great response and very friendly service. Very helpful.
2 years ago
Jacqueline
My experience with this company has been great and I highly recommend them. From the initial stages through to getting the offer, everyone I spoke with was informative, professional and friendly. Tom and Jonathan really helped with the initial...
2 years ago
Sunna
I have spoke to Arron today, I have received excellent customer service. He listened me carefully and answered all my questions promptly!! Good adviser.
2 years ago
Lydia
Amazing! UK moneyman were there every step of the way. Making sure I understood everything and taking the stress out of buying your first house. They were very responsive to emails, calls and gave excellent customer service. 10/10 could not fault...
2 years ago
Kevin
All staff, very efficient,communication excellent and found us a great deal on our mortgage as my credit rating wasn't great.Thankyou very much Leo and Newcastle moneyman.
4 years ago
david
Being self employed it was hard to get a mortgage!but thanks to Newcastle money man I've got one !!!thanks again would definitely recommend them!👍
4 years ago
Harley
Professional service from start to finish. Very helpful with all of the questions I was throwing at them also. Would recommend 100% and we feel we for the prefect product mortgage for us. Thank you guys!
4 years ago
Darla
Great advice from start to finish. I had only dealt with a Broker via Estate Agents before so it was a little different to do everything over the phone but much better really because I was able to speak to someone late into the evening after I had...
4 years ago
Darla
we just used this mortgage brokers for a mortgage on our new house. right from the initial phone call, the service received was very swift and carried out by professional yet very caring people. they made sure that every detail was done to the...
4 years ago
Our Simple 4-Step Process
Book Online
Book your free mortgage appointment in Whitley Bay. We will match you with a Mortgage Advisor in Whitley Bay based on the information you provide.
Free Mortgage Apppointment
During your free mortgage appointment, your Mortgage Advisor in Whitley Bay will gather some information from you to determine which types of mortgages you might be eligible for.
Finding a Suitable Product
We will provide you with a mortgage suggestion. The decision to proceed with the recommended deal is entirely up to you.
Submit Your Application
We can assist you in preparing your mortgage application and ensuring it is ready for submission. After that, all you have to do is wait!
Reasons to Choose us
Free Appointment in Whitley Bay
Getting mortgage advice in Newcastle and Whitley Bay has never been easier with our modern appointment booking system. You are able to book a mortgage appointment in real-time and select a date and time that suits your day-to-day schedule.
Search 1000s of products
We have a wide variety of lenders on our panel, offering both high street and specialist products that we can access. Our goal is to find the most suitable deal for you and your new home.
Our Service
We prioritize transparency in our services. Our advisors strive to locate the best deal that aligns with your financial situation, and if they are unable to find a better option, they will inform you. Our belief is that you should receive advice that serves your best interests.

Our mortgage advice service has garnered appreciation from numerous satisfied customers, as demonstrated by our outstanding reviews. Right from your initial contact, we aim to make you feel at home and comfortable throughout the entire process.
7 Days a Week
Moreover, we are at your service 7 days a week, making it convenient for you to contact us at a time that fits your schedule the best.

Rest assured, your personal Mortgage Advisor in Whitley Bay and a dedicated case manager will be available to assist you throughout the entire process.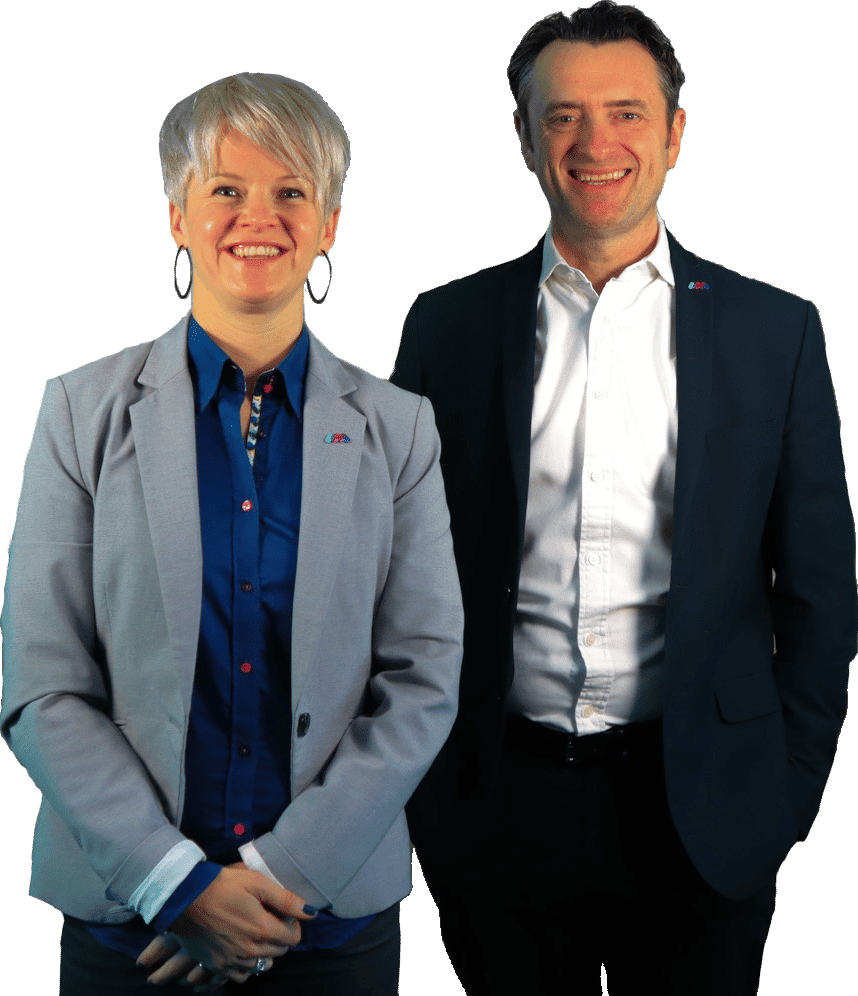 Common Mortgage Questions in Whitley Bay
Declined by your Bank in Whitley Bay?
If you have faced rejection from your bank, it may be time to consider seeking Mortgage Advice in Whitley Bay. Continuously applying for products and getting turned down can seriously damage your credit score, which could in turn affect your chances of getting approved for a mortgage.

We require an up-to-date copy of your credit report at the start of the mortgage process. This provides us with insight into your credit rating and financial management habits.

If you're struggling to get started with the mortgage process, don't hesitate to contact our team. We are a Mortgage Broker in Whitley Bay, and our goal is to help you. You can schedule a free mortgage consultation online or reach out to us with any questions via phone or email. The choice is yours!
How does our free initial mortgage consultation work in Whitley Bay?
During your free initial mortgage consultation, which usually lasts between 30-60 minutes, you will have the opportunity to speak with your designated Mortgage Advisor in Whitley Bay. Their primary objective will be to gain a better understanding of your individual mortgage requirements and financial situation in order to find the ideal mortgage deal tailored to your specific needs.
How much deposit do I need in Whitley Bay?
In general, High Street Lenders will request a 5% deposit from you, but depending on your credit history, they may require 10%-15%.
Can I get a mortgage with bad credit in Whitley Bay?
Although it may be more challenging, obtaining a mortgage with a history of bad credit is still possible. A higher deposit of 10%-15% may be required in some cases. Don't lose hope, as our mortgage advisors are here to help you through the process.
How does my mortgage process work in Whitley Bay?
Your first step is to complete our mortgage Fact Find, which will help us understand your mortgage needs and preferences.

Once we have reviewed your Fact Find, we will schedule a meeting with a Mortgage Advisor in Whitley Bay, who will gather additional information from you.

We can then obtain an Agreement in Principle for you within 24 hours, which can increase the likelihood of the seller accepting your offer.

If you have found your dream home and are satisfied with our mortgage recommendation, we can initiate the mortgage application process. Please note that a formal mortgage offer may take longer than 3 weeks, but we will keep you informed of your application's progress.
When should I obtain an Agreement in Principle?
As a Mortgage Broker in Whitley Bay, we highly recommend obtaining an Agreement in Principle (AIP) as early as possible. Having an AIP when viewing properties can improve your chances of being accepted by the seller and may even provide an opportunity for price negotiation.
How long does an Agreement in Principle last?
Once you have an Agreement in Principle (AIP) in place, it typically lasts between 30-90 days. In case your AIP expires before you find the right property, don't worry! You can easily renew it by contacting your Mortgage Advisor in Whitley Bay.
How long does the process take?
Firstly, your free mortgage consultation will typically last for 30-60 minutes. Once this is done, your Mortgage Advisor in Whitley Bay will aim to secure an Agreement in Principle (AIP) for you within 24 hours. If you decide to proceed with the recommended deal, we can then submit your mortgage application. The process of obtaining a formal mortgage offer can take up to three weeks on average.
What documents will I need to send?
As part of your mortgage application, you will be required to provide supporting documents as evidence. These may include:
Recent bank statements (covering the last 2 to 3 months) or SA302 tax returns if you are self-employed to prove your income.
Proof of deposit.
Proof of identification and current address.
Latest or current P60.
Proof of rental income, if applicable.
I'm self employed in Whitley Bay, can I get a mortgage?
During the mortgage application process, self-employed individuals in Whitley Bay will typically need to provide at least one year's worth of accounts. As a mortgage broker in Whitley Bay, we have found that many lenders will use a combination of your salary and dividends to determine the maximum amount you can borrow. However, some lenders may base their calculations on your net profit instead.
Will I be able to get a second mortgage in Whitley Bay?
Obtaining a second mortgage may actually be easier depending on the reason for wanting one. There are various reasons why someone might consider a second mortgage, such as debt consolidation, home improvements, buying a second home, going through a marital or relationship breakdown, or investing in a buy-to-let property.
We Search 1000s of Mortgages in Whitley Bay